X Close
Sign Up Today to Create Executable Notebooks
Oops! Something went wrong, can you please inform us about this at team@nurtch.com
Are IT Incidents Affecting Your
Business

?

More Uptime with Interactive Runbooks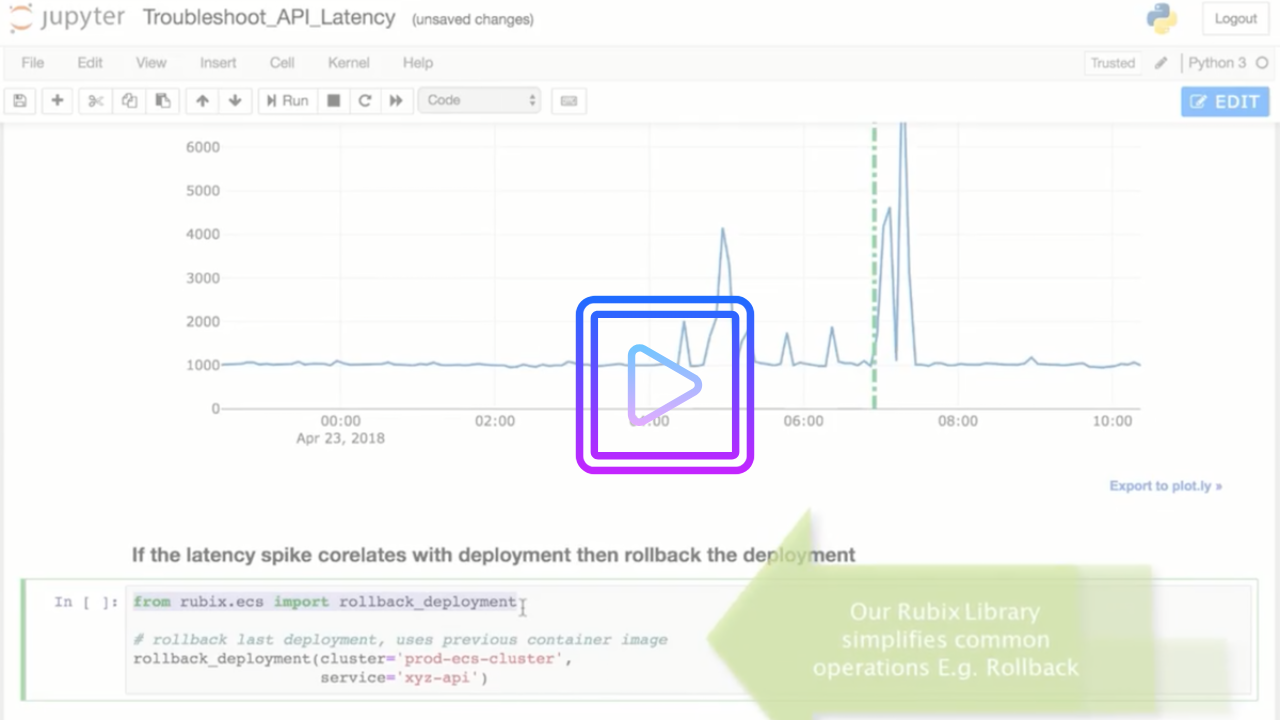 Why Nurtch?
Eliminate Downtime
Precise & quick incident response with executable runbooks. Take a step towards self healing system.
Rubix Library
We wrote a convenient Python library that makes troubleshooting a breeze. Optimized for Notebook environment.
Wiki Replacement
Notebooks can be stored in S3/Minio/Ceph. Everyone can collaborate on them like internal wiki documents.
Power of Code
Avoid disparate DevOps tools & their crappy UI console. Leverage the power of APIs/CLIs to manage infrastructure.
Versatile
Built on robust Jupyter Notebook (formerly IPython). Supports executing most programming languages & has a thriving ecosystem of extensions.
Self Hosted
Self hosting for complete control, security, and access to your private infrastructure. Use S3 or self hosted storage (Minio, Ceph) for storing runbooks.
Pricing
$0
free forever
teams with limited infrastructure
Signup
Unlimited Users
Free Forever
101+ Notebooks?
We offer discount for volume usage!
Chat with us